HOME
Press
Ministry News
Ministry News
Ministry News 상세보기
FM Holds Telephone Conversation with EU High Representative for Foreign Affairs and Security Policy on COVID-19 response
Date : 2020-04-21 11:15:54
Hit : 1540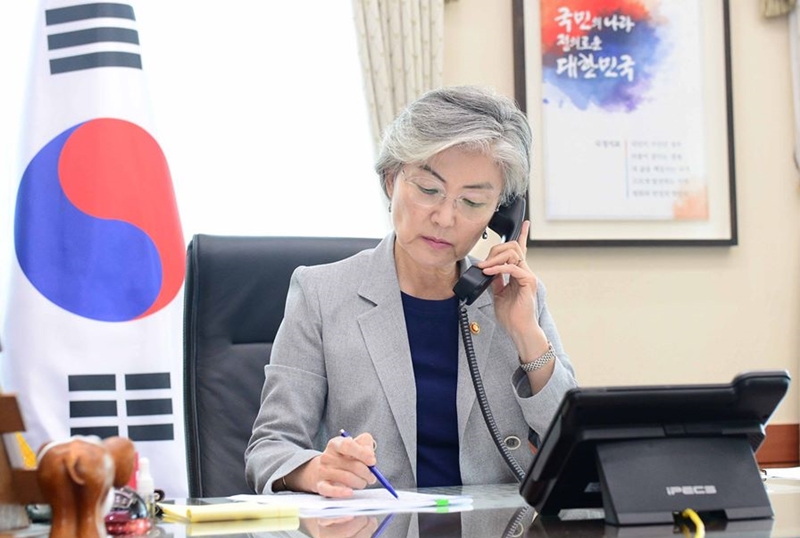 1. Minister of Foreign Affairs Kang, Kyung-wha spoke over the phone with High Representative of the European Union for Foreign Affairs and Security Policy Josep Borrell for about 30 minutes from 18:00, April 16 (Korea Standard Time), at the latter's request, and discussed their responses to COVID-19 and ways of cooperation, as well as bilateral issues between the Republic of Korea and the EU.

2. Minister Kang explained that although the COVID-19 situation in the ROK is improving with a decline in the number of newly confirmed cases, the ROK government is making a range of efforts to bring a complete end to the situation, including social distancing, while remaining vigilant against such cases as recovered patients being re-diagnosed with COVID-19. She added that the ROK government will continue to respond to it without letting its guard down until vaccines and medicines are developed.

3. High Representative Borrell shared developments in the spread of COVID-19 across Europe, and said that recently, there are moves to ease containment measures in some countries showing a downward trend in the number of new COVID-19 cases, including Spain and Italy, but protecting the health of the people is still an important task. He went on to stress the need to respond to COVID-19 from a mid- to long-term perspective.

4. In addition, Minister Kang and High Representative Borrell shared the view that the international support for COVID-19 response is essential, citing the International Monetary Fund (IMF)'s latest decision to provide temporary debt relief to the world's poorest countries. The two sides agreed to continue to seek ways for the ROK and the EU to cooperate in contributing constructively to the international efforts to put an end to COVID-19.

5. The two sides also exchanged views on ways to advance the ROK-EU relations, and agreed to work together to continue to develop the Strategic Partnership in various areas, including political, economic and security affairs, based on the universal values shared by both sides.

Next Telephone Conversation between Foreign Ministers of ROK and Ecuador