HOME
Press
Ministry News
Ministry News
Ministry News 상세보기
FM Meets with Swedish Special Envoy to Korean Peninsula
Date : 2019-10-25 10:24:41
Hit : 667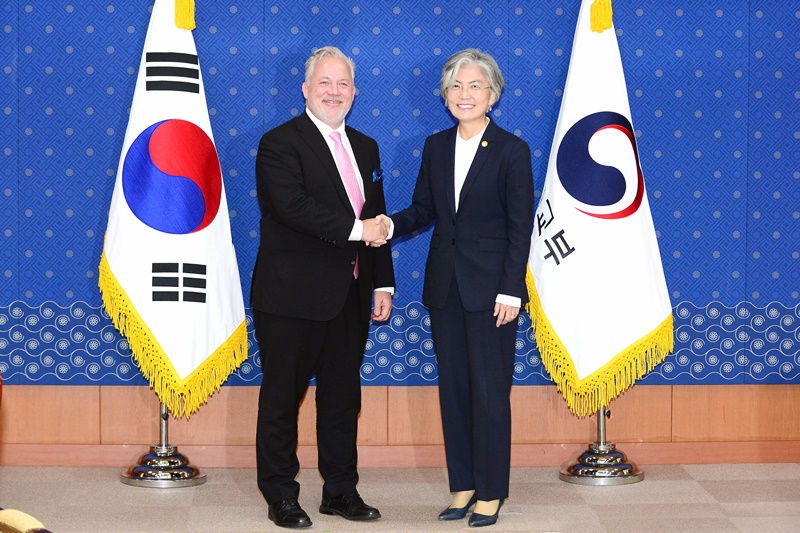 1. On the afternoon of October 24, Minister of Foreign Affairs Kang Kyung-wha met with Mr. Kent Härstedt, Special Envoy to the Korean Peninsula of the Kingdom of Sweden who was on a visit to the Republic of Korea (ROK).

2. Minister Kang extended appreciation to Sweden for its role in the dialogue process, including the U.S.-DPRK working level negotiations (October 4-5) held in Stockholm, and reaffirmed the broadening and deepening cooperation between the two countries in a range of areas, including North Korean issues.

3. Special Envoy Härstedt extended appreciation, expressed support for the ROK government's efforts toward complete denuclearization and the establishment of permanent peace on the Korean Peninsula, and mentioned that Sweden, on its part, will continue to play a constructive role based on close cooperation with the ROK.

Next "CAFE ASEAN" Comes into Full Operation to Mark D-30 before 2019 ASEAN-ROK Commemorative Summit