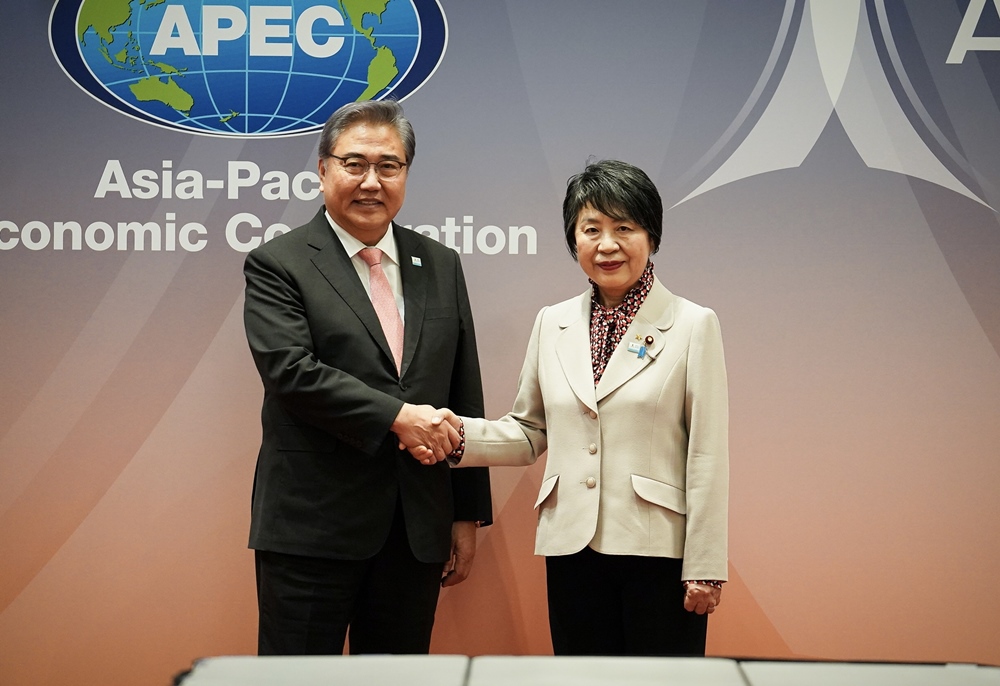 1. Minister of Foreign Affairs Park Jin held a meeting with Japan's Minister for Foreign Affairs Kamikawa Yoko from 10:20 to 11:15 a.m., November 15 (local time), on the occasion of the APEC Economic Leaders' Meeting held in San Francisco.
2. Both Ministers welcomed the in-depth discussions across various fields that took place during the Korea-Japan Vice-Ministerial Strategic Dialogue, which resumed after a nine-year hiatus, and committed to further enhance exchanges between the diplomatic authorities of the two countries at various levels in the future.
3. Both Ministers discussed issues and mutual interests between Korea and Japan, and agreed to continue cooperation to address serious international situations such as the DPRK's nuclear issue, the war in Ukraine, and the Israel-Hamas armed conflict. Particularly, they decided to continue discussions for the prompt convening of the Korea-Japan-China Foreign Ministers' Meeting.