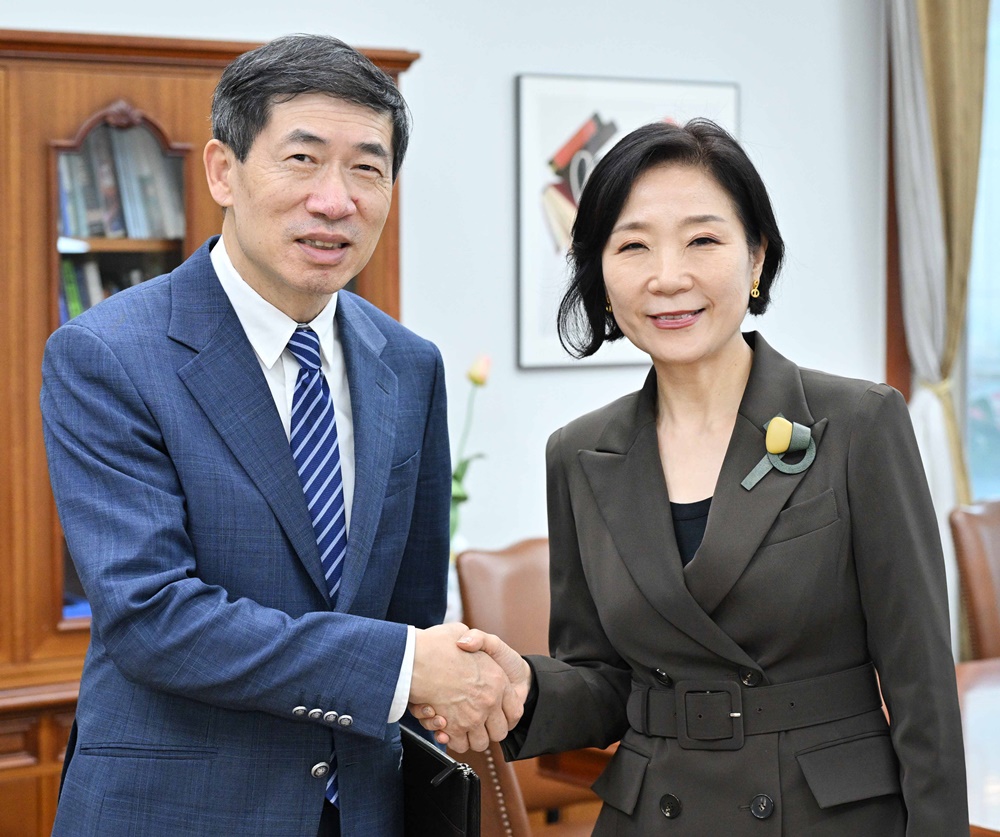 1. On October 19, Vice Minister of Foreign Affairs Oh Youngju met with United Nations Under Secretary-General and United Nations Development Programme (UNDP) Associate Administrator Haoliang Xu during the latter's visit to Korea. The two sides exchanged views on deepening global crises, including climate change and conflicts, as well as ways to step up Korea-UNDP cooperation.
2. Vice Minister Oh stated that the Korean government is boldly increasing the volume of its official development assistance (ODA) in an effort to take on a stronger role and responsibilities as a global pivotal state. She went on to commend the UNDP for its contribution to global issues, including support for climate change response as well as for crises.
3. Associate Administrator Xu took note of the Korean government's growing contribution to the international community and its efforts to raise the ODA budget plan for the upcoming year to the level of the world's top ten donors. He extended appreciation to the Korean government for increasing its contribution to the UNDP's regular resources, adding that efforts will be made to use the contribution in an effective and accountable way.
4. The two sides shared the view on the importance of Korea-UNDP cooperation for the achievement of the sustainable development goals (SDGs) and agreed to enhance strategic cooperation, such as in narrowing the digital divide and empowering youth, based on Korea's development experience and the UNDP's expertise.