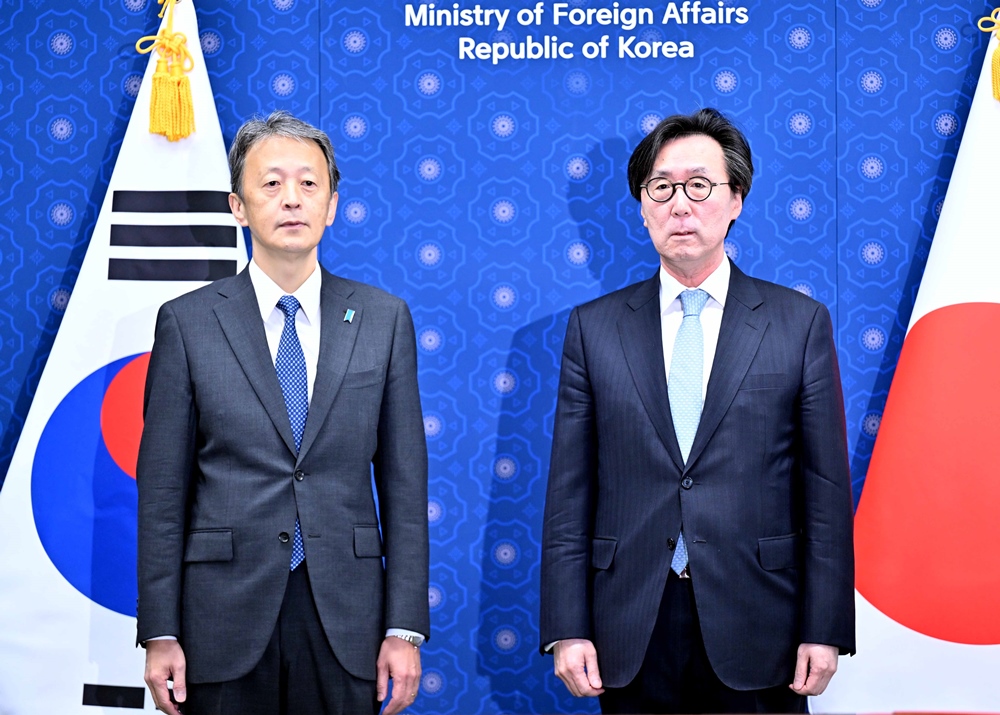 1. Vice Minister of Foreign Affairs Chang Ho-jin held the 14th Korea-Japan Vice-Ministerial Strategic Dialogue with Vice-Minister for Foreign Affairs of Japan Okano Masataka in Seoul on October 5. During the dialogue, they engaged in in-depth discussions on a wide range of topics, including bilateral relations, regional dynamics and global issues.
2. Vice Minister Chang welcomed the resumption of the Vice-Ministerial Strategic Dialogue after a nine-year hiatus. He noted with appreciation that the dialogue served as an opportunity to explore ways to deepen cooperation for the future-oriented development of Korea-Japan relations amid improvements in the bilateral relationship through close communication at various levels, including the restoration of shuttle diplomacy in March this year in 12 years.
3. Vice-Minister Okano acknowledged that the two countries are important neighbors that need to cooperate as partners in addressing bilateral issues and various challenges in the international community. He valued this Vice-Ministerial Strategic Dialogue as an opportunity for extensive discussions between the two Foreign Ministries for further progress in Korea-Japan relations.
4. The two Vice Ministers discussed issues and mutual interests between the two countries and agreed to continue their efforts in building and maintaining the momentum for improving bilateral relations.
5. They also exchanged views on DPRK issues, including the DPRK's nuclear issue and recent developments in Russia-DPRK relations. They strongly condemned the DPRK's ongoing nuclear and missile provocations and threats and agreed to continue close coordination among Korea, the United States and Japan to ensure a resolute and unified international response. Additionally, they appreciated close cooperation between Korea and Japan on the DPRK's human rights issues and pledged to further enhance such cooperation among Korea, the U.S. and Japan, especially as the three countries are all set to serve as members of the UN Security Council next year.
6. Furthermore, the Vice Ministers emphasized the need to strengthen Korea-Japan and Korea-U.S.-Japan cooperation in addressing various regional and global challenges. They committed to diligently implementing the agreements reached during the Korea-U.S.-Japan summit in August to further bolster the momentum of trilateral cooperation. They also reaffirmed their commitment to continuing and revitalizing Korea-Japan-China trilateral cooperation, as discussed in the recent Korea-Japan-China Senior Officials' Meeting (SOM).
7. In addition, the Vice Ministers extensively exchanged views on the Indo-Pacific strategy, the war in Ukraine and East Asian dynamics and agreed to deepen cooperation on these issues.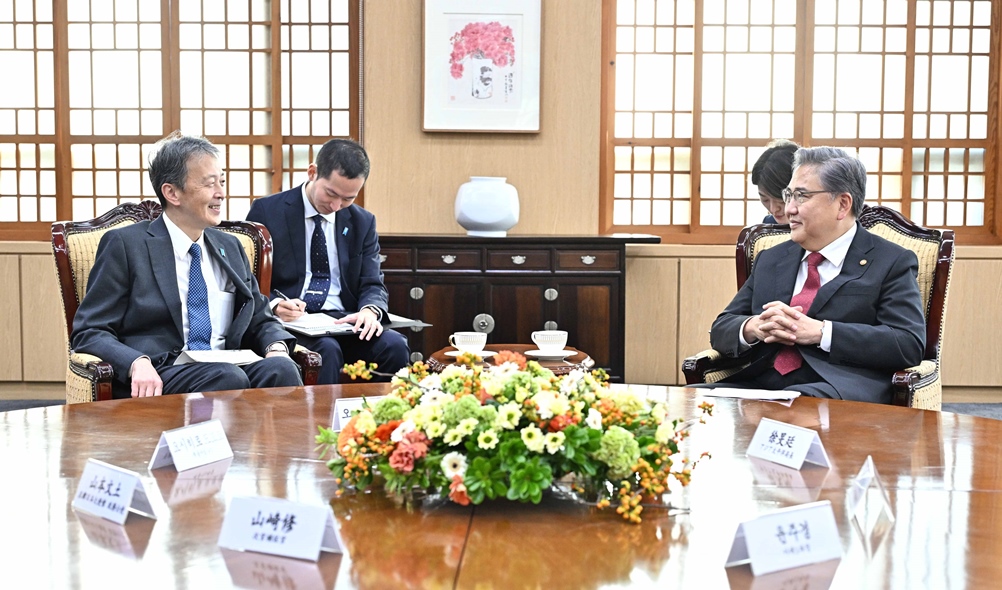 8. Meanwhile, Minister of Foreign Affairs Park Jin met with Vice-Minister Okano for about 20 minutes following the Vice-Ministerial Strategic Dialogue. During this meeting, Foreign Minister Park emphasized the importance of close cooperation between Korea and Japan's diplomatic authorities and expressed expectations for Vice-Minister Okano's role in this regard.