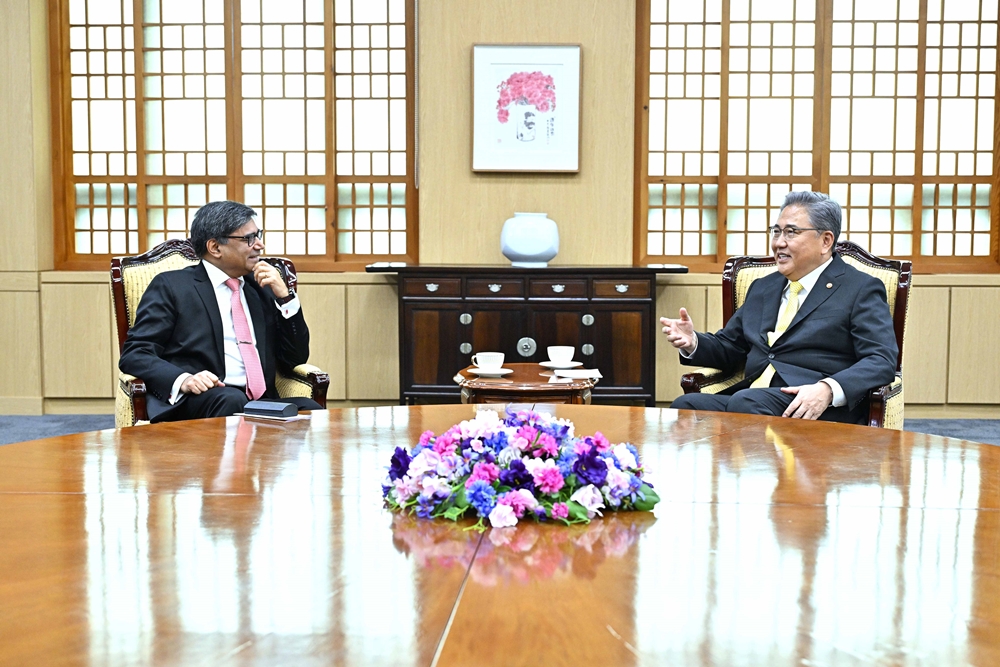 1. On August 22, Minister of Foreign Affairs Park Jin met with Deputy National Security Advisor of India Vikram Misri, who was on a visit to Korea for the fourth Korea-India Deputy NSA Strategic Dialogue on August 23.
2. Foreign Minister Park noted with appreciation the decision to hold the Korea-India Strategic Dialogue between their national security authorities on August 23 and welcomed Deputy Security Advisor Misri's visit to Korea, saying that the Korean government, in line with its Strategy for a Free, Peaceful, and Prosperous Indo-Pacific Region, seeks to step up strategic communication and cooperation with India, a major country in the region that shares with Korea such values as freedom and democracy.
3. In particular, the two sides appreciated the actively ongoing high-level exchanges between the two countries on the occasion of the 50th anniversary of the establishment of diplomatic relations this year and agreed to achieve a substantial advancement of the "Special Strategic Partnership" between them through continued close high-level exchanges including on the occasion of the G20 Summit in September, among others.
4. The two sides agreed to continue expanding cooperation between the two value-sharing countries in the defense industry, trade and investment, building stable supply chains, science and technology, and regional and global affairs. Foreign Minister Park asked the Indian side to continue rendering support to the Korean companies operating in India.