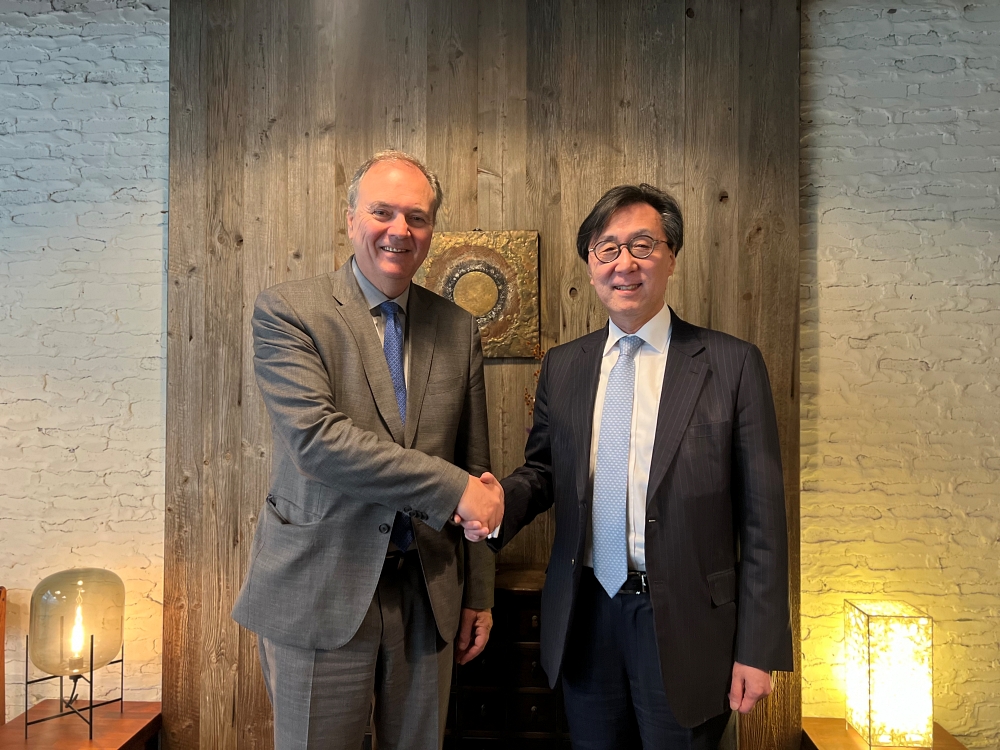 1. On April 25, Vice Minister of Foreign Affairs Chang Ho-jin met with Frano Matušić, State Secretary for Political Affairs of the Ministry of Foreign and European Affairs of the Republic of Croatia, who is on a visit to Korea, and exchanged views on bilateral relations, substantial cooperation, cooperation on the international stage, and the situations on the Korean Peninsula and in other major regions.
2. Vice Minister Chang appreciated that bilateral relations have developed, especially on the occasion of the 30th anniversary of the establishment of diplomatic relations last year, and hoped that Croatia's accession to Eurozone and Schengen Area would further enhance bilateral exchanges and cooperation.
3. The two sides shared the view that the potential for cooperation is high since Croatia is a main logistics hub in Southeast Europe and agreed to seek ways of cooperation in various fields such as trade, investment, the defense industry and port infrastructure.
4. Regarding the World Expo 2030 Busan, Vice Minister Chang shared the results of the Bureau International des Expositions (BIE)'s recent due diligence on Busan, and asked the Croatian government to actively review Busan's candidacy, taking into consideration Busan's ability to host the event, the Korean government's full support, and the people's high enthusiasm.
5. The two sides also had in-depth discussions on the situation on the Korean Peninsula and the war in Ukraine. Vice Minister Chang stressed that North Korea continues to worsen the situation on the Korean Peninsula, including by threatening further provocations, and requested the Croatian government's consistent support for the Korean government's policy to achieve the complete denuclearization of North Korea.
6. Furthermore, regarding the war in Ukraine, the two sides expressed concern over the deteriorating humanitarian situation in Ukraine and agreed to work together for the speedy restoration of peace and reconstruction of Ukraine.