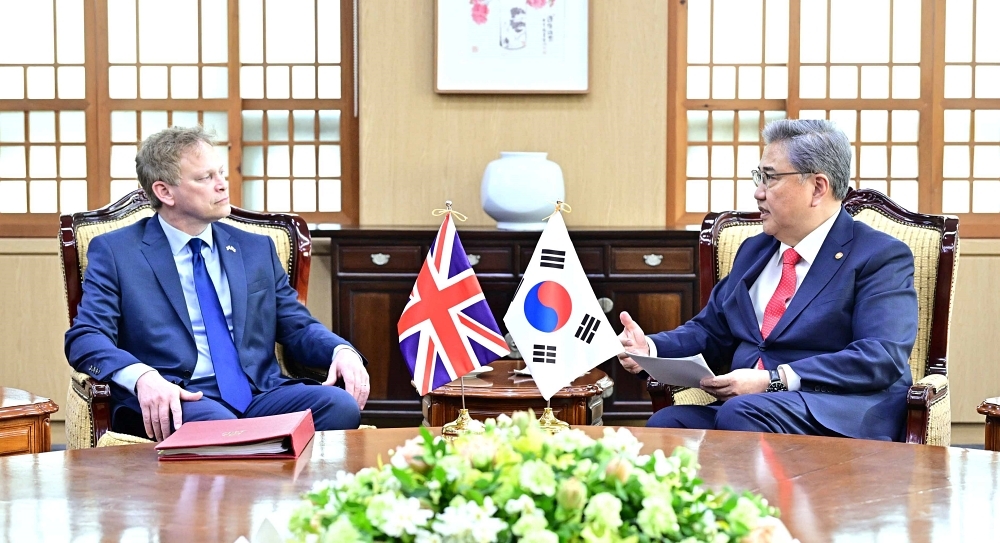 1. Minister of Foreign Affairs Park Jin met with UK Secretary of State for Energy Security and Net Zero Grant Shapps in Seoul on April 10 and exchanged views on the G7 Summit as well as Korea-UK cooperation in energy security, the implementation of net zero and nuclear power plants.
2. Minister Park explained that Korea will attend the G7 Summit to be held in Hiroshima, Japan next month, while mentioning that Korea will strengthen solidarity and cooperation with the G7 countries in order to respond to unprecedented global crises such as the instability of the energy market.
3. Minister Park asked for cooperation between the ROK and the UK so that Korean companies can participate in the new nuclear power plant construction project being pursued by the UK, as the case of the Barakah nuclear power plant in the UAE showed to the world that Korea has the ability to construct nuclear power plants on time and on budget. Minister Park also requested Secretary Shapps' attention to the bilateral Small Modular Reactor (SMR) cooperation projects.
4. Secretary Shapps said that nuclear energy is essential in the implementation of Net Zero, and took note that the ROK and the UK are actively pursuing cooperation in the field of renewable energy, in particular electricity generation through offshore wind power.
5. As this year marks the 140th anniversary of the establishment of bilateral relations between the two countries, Minister Park expressed hope that cooperation between the two countries will be further strengthened and extended congratulations in advance on the coronation ceremony of King Charles III scheduled to be held next month.