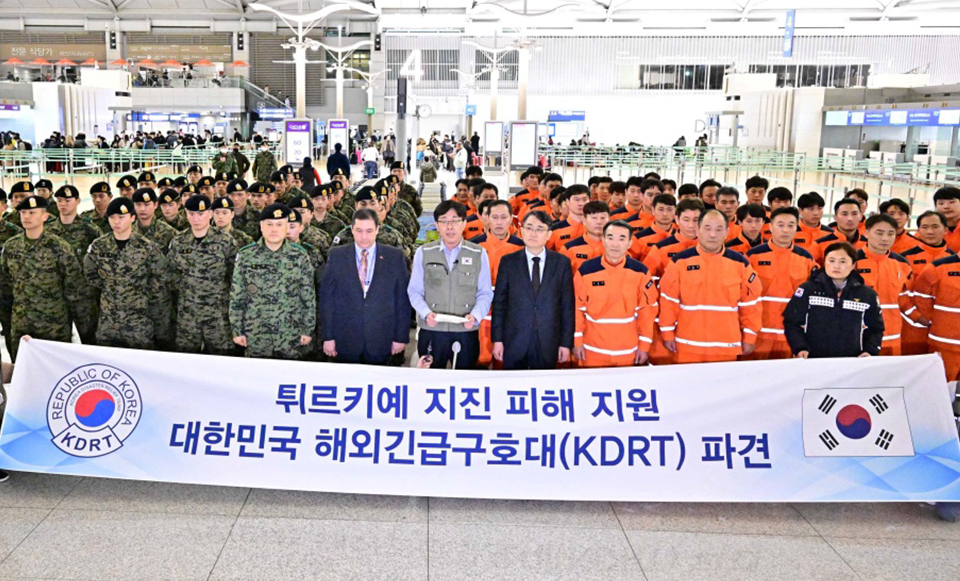 1. A Korea Disaster Relief Team (KDRT), consisting of 118 officials from the Ministry of Foreign Affairs, the Ministry of National Defense, the National Fire Agency and the Korea International Cooperation Agency, left for Türkiye on the night of February 7 aboard Korean military transport aircraft.
˚ The KDRT, composed mainly of search and rescue professionals, will work closely with various relief workers from the international community and the Türkiye government.
2. The ROK government hopes that the KDRT and its humanitarian aid to Türkiye will help swiftly bring stability to daily lives of people of Türkiye, who are suffering from the massive earthquake, and help recover from the damage.