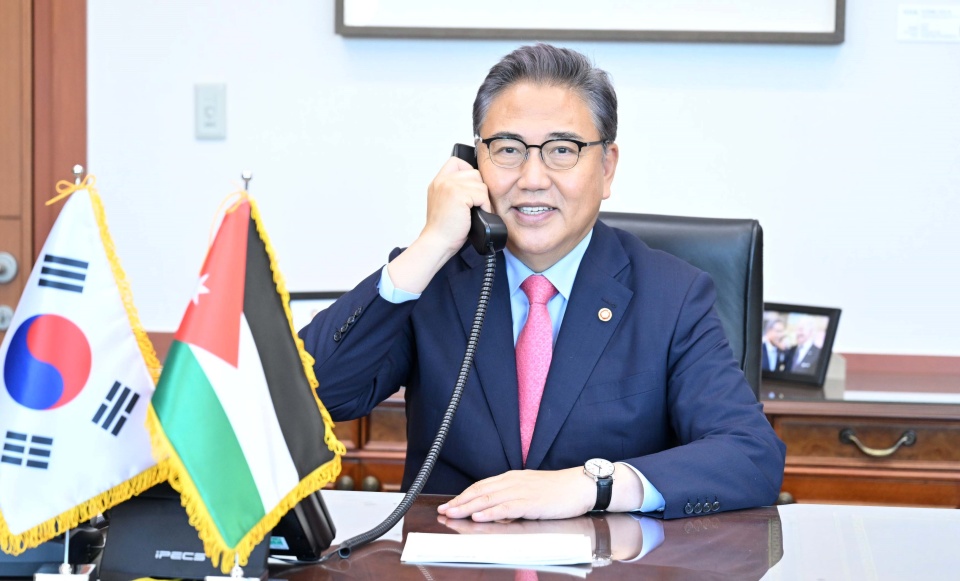 1. Foreign Minister Park Jin had a phone call with Jordanian Foreign Minister Ayman Al-Safadi on the afternoon of September 7th and discussed ways to further develop the bilateral relations between Korea and Jordan, which mark the 60th anniversary of diplomatic ties this year.
2. The two Foreign Ministers greatly valued the fact that since the establishment of diplomatic ties, the two countries have developed close ties of cooperation and continued to engage in high-level exchanges even in the midst of the COVID-19 pandemic.
3. Foreign Minister Park emphasized that Korea has contributed to the expansion of Jordan's power and energy infrastructure, and requested Jordan's special interest and support for Korean companies' advancement into and activities in the Jordanian market.
4. Foreign Minister Al-Safadi noted that it is well known that Korea played a constructive role in Jordan's national development, and expressed his hope that cultural and people-to-people exchanges between the two countries will thrive all the more in the future, in particular with the momentum generated by the 60th anniversary of diplomatic ties.
5. The two Foreign Ministers exchanged views on the situation on the Korean Peninsula, and Foreign Minister Al-Safadi expressed his support for the ROK's efforts for peace and prosperity on the Korean Peninsula.