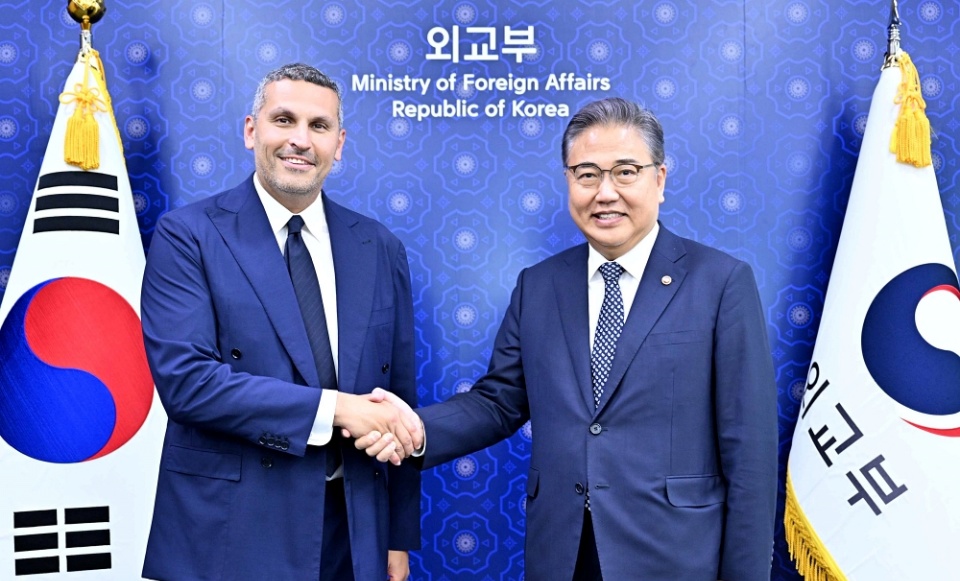 1. On September 2, Minister of Foreign Affairs Park Jin held a meeting with His Excellency Khaldoon Khalifa Al Mubarak, Chairman of the Executive Affairs Authority, who is visiting Korea as a special envoy for His Highness Sheikh Mohammed bin Zayed Al Nahyan, President of the United Arab Emirates (UAE).
2. Foreign Minister Park appreciated special envoy Khaldoon's efforts to contribute to the advancement of the Korea-UAE bilateral relationship since Korea's participation in the Barakah nuclear power plant project.
o In addition, Foreign Minister Park hoped that the two countries would build on the success so far and take the Korea-UAE relations to a higher level, as both countries are making efforts to further enhance the bilateral relations under the new leadership of the two countries.
3. Special envoy Khaldoon hoped to construct a new strategic partnership for the upcoming decades, building on the trust and confidence established between the two countries.
o Special envoy Khaldoon also suggested that both countries explore ways to expand concrete cooperation in the areas of nuclear power generation, energy security, defense industry and investment.
4. Both sides agreed to further cooperate to hold a meeting between the leaders of the two countries in the near future.