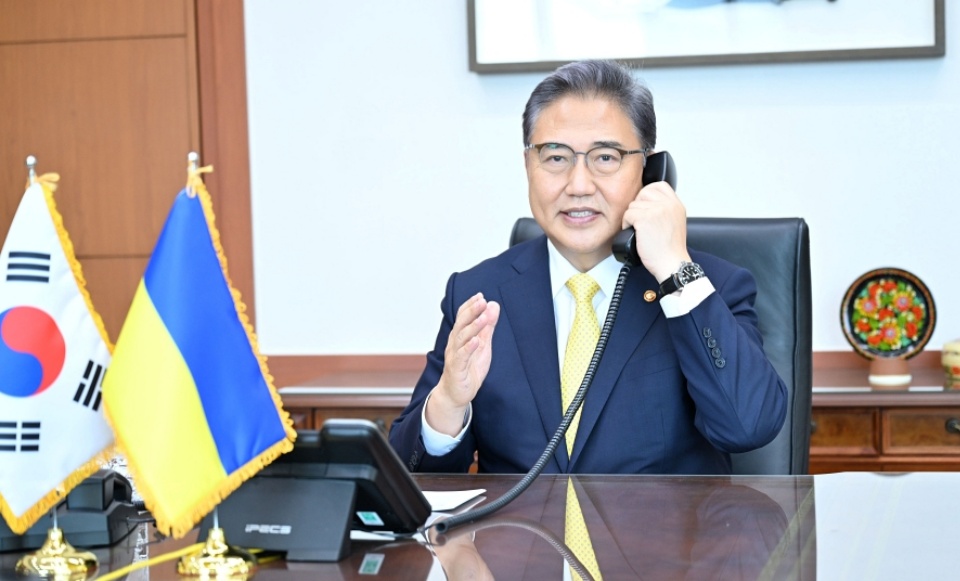 1. Minister of Foreign Affairs Park Jin had his first telephone conversation with Minister of Foreign Affairs of Ukraine Dmytro Kuleba since his inauguration on the afternoon of Friday, July 29. They exchanged views on the current situation in Ukraine, cooperation for the reconstruction of Ukraine, and the development of the bilateral relationship between Korea and the country.
2. Foreign Minister Park expressed his sadness at the continued loss of life, with the war persisting for more than five months in Ukraine, and talked about Korea's efforts to support the country.
ㅇ Foreign Minister Park, noting that the government of Korea has provided a total of 100 million dollars of assistance to Ukraine since the outbreak of the war, said that it hopes to play part in the post-war reconstruction and restoration of Ukraine by drawing upon its experience of national reconstruction following the Korean War.
ㅇ Foreign Minister Kuleba, conveying gratitude for the solidarity and support that the government and the people of Korea have shown to Ukraine, expressed the hope to discuss concrete measures for cooperation regarding Korea's participation in the reconstruction of Ukraine.
3. The two Foreign Ministers agreed that despite the difficult situation due to the war, the two countries, which celebrate the 30th anniversary of diplomatic ties this year, will seek ways to strengthen mutually beneficial economic collaboration between them through several consultation channels between their governments.