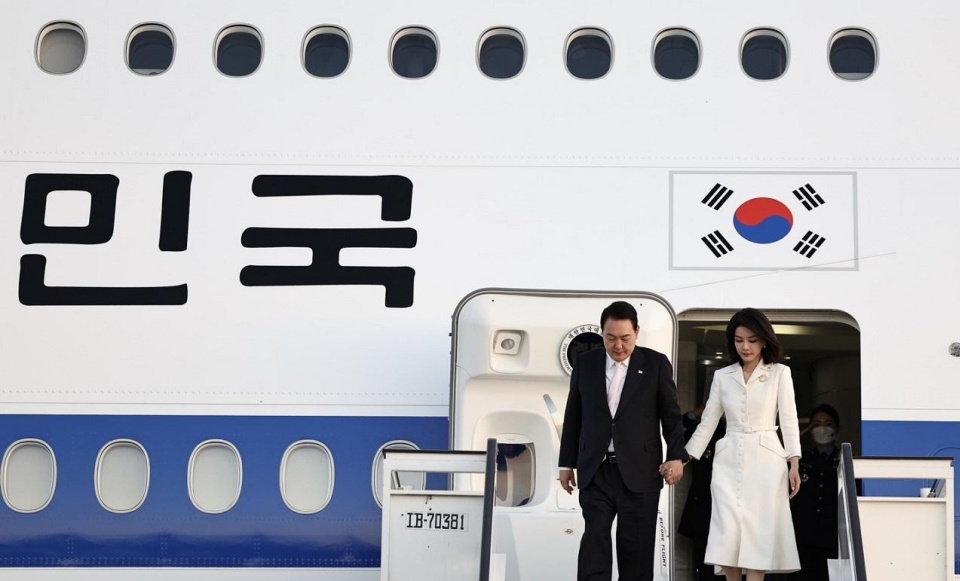 President Yoon Suk Yeol, on a visit to Madrid, Spain, to attend the North Atlantic Treaty Organization (NATO) summit, on June 28 will start his multilateral diplomacy there in a summit with Australia.
Arriving in the Spanish capital on the evening of June 27, he will begin his official schedule by attending bilateral talks with Australian Prime Minister Anthony Albanese in the afternoon of June 28.
Australia is one of four "Asia-Pacific partners" invited to the NATO summit for the first time.
President Yoon will also hold talks with NATO Secretary General Jens Stoltenberg and discuss cooperation in economy, human rights and technology with NATO member states for "comprehensive security."
President Yoon and first lady Kim Keon Hee will attend a gala dinner hosted by Spanish King Felipe VI. All leaders of the countries participating in the summit will attend, thus providing an opportunity to share greetings and build camaraderie.
President Yoon will have summits with NATO partners and the Spanish king, trilateral talks with the U.S. and Japan, and luncheon with Spanish entrepreneurs.
The summit with the U.S. and Japan is slated for June 29 at 2:30 p.m. in Madrid (9:30 p.m. Korean Standard Time), the first of its kind in four years and nine months since the meeting in September 2017 attended by President Moon Jae-in on the sidelines of the United Nations General Assembly in New York.