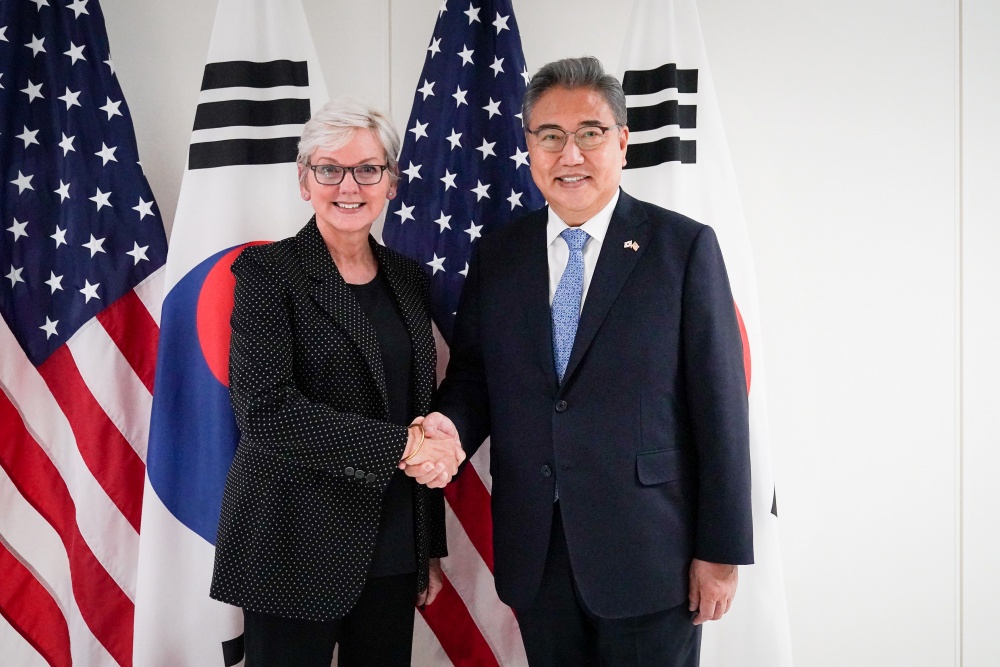 1. During his visit to Washington, D.C., Minister of Foreign Affairs Park Jin met with U.S. Secretary of Energy, Jennifer Mulhern Granholm, on June 13.
2. Both sides welcomed that the ROK and the U.S. affirmed their shared commitment to strengthen cooperation in nuclear energy at the bilateral summit held on May 21, and agreed that the ROK and the U.S., which share the principle of non-proliferation, are the best partners to each other in the nuclear energy field.
o Particularly, they discussed the importance of engaging in overseas nuclear markets with the highest standards of nuclear non-proliferation, including the IAEA Additional Protocol as the standard for both international safeguards and nuclear supply arrangements.
o In addition, discussions were held on ways to improve mutually beneficial cooperation in overseas nuclear markets, including the importance of recognizing and respecting each country's intellectual investments.
o Noting the important role of nuclear power in responding to climate change and achieving energy security, they decided to closely consult with each other on cooperation not only in the overseas market but in various areas, including small modular reactors, stable supply of nuclear fuel and spent fuel management, as agreed at the summit.