HOME
Press
Ministry News
Ministry News
Ministry News 상세보기
Korea-Brunei Foreign Ministers' Meeting in London
Date : 2021-05-06 11:03:43
Hit : 4305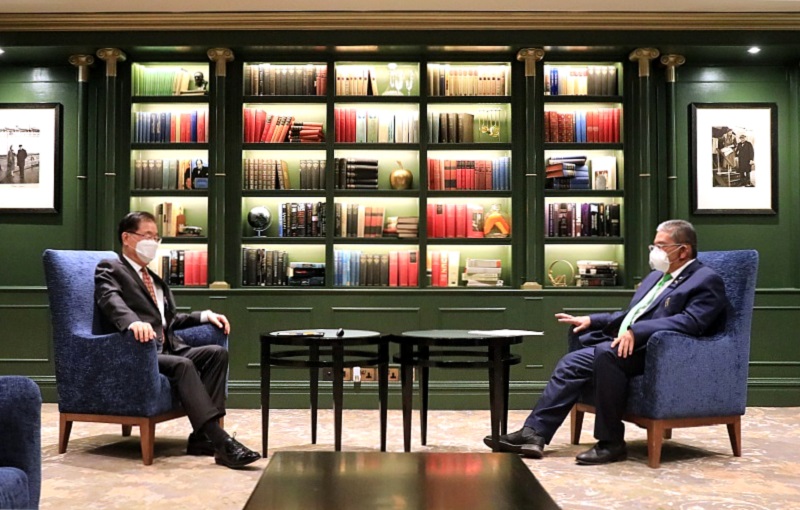 1. Minister of Foreign Affairs Chung Eui-yong met with Minister of Foreign Affairs II of Brunei Darussalam Erywan Yusof on Tuesday, May 4, on the occasion of the G7 Foreign and Development Ministers' Meeting in London. They exchanged views on ways to strengthen bilateral relations as well as Korea's cooperation with ASEAN and discussed regional issues.

2. Both sides noted the steady growth of cooperation between Korea and Brunei amid the COVID-19 pandemic and agreed to promote substantive cooperation in fields of mutual interests such as infrastructure and tourism.
​
3. Foreign Minister Chung also appreciated close cooperation with Brunei, the ASEAN Chair and Country Coordinator for ASEAN-ROK Dialogue Relations, and said that the Korean government would continue to strengthen cooperation with ASEAN in order to jointly overcome COVID-19 and to achieve economic recovery.
​
4. On the latest developments in Myanmar, Foreign Minister Chung welcomed the five-point consensus reached in the ASEAN Leaders' Meeting under the leadership of Brunei as the ASEAN Chair. Both sides reached a mutual understanding on the importance of implementing the consensus in a speedy and faithful manner.


Prev Outcome of Pull-Aside between Korean and Canadian Ministers of Foreign Affairs