HOME
Press
Ministry News
Ministry News
Ministry News 상세보기
Telephone Conversation between Foreign Minister and UN High Commissioner for Refugees
Date : 2020-04-24 11:19:47
Hit : 6508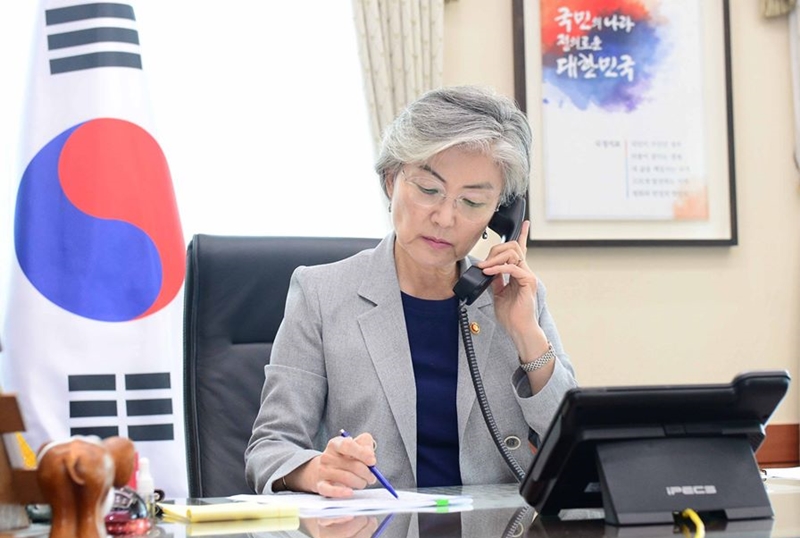 1. Minister of Foreign Affairs Kang, Kyung-wha had a telephone conversation with United Nations High Commissioner for Refugees (UNHCR) Filippo Grandi on the afternoon of April 20 at the latter's request and discussed the progress in response to COVID-19 and ways to promote cooperation between the Republic of Korea and the UNHCR.
2. Minister Kang explained that the ROK government has been making efforts to curb the spread of COVID-19 at home, while actively participating in the international community's efforts to respond to the virus by extending humanitarian assistance at bilateral and multilateral levels. She went on to commend the UNHCR for carrying out various activities at the forefront of the COVID-19 response in order to protect the rights of and render assistance to vulnerable populations, including refugees.
​
3. High Commissioner Grandi noted with appreciation that the ROK government's response to COVID-19 has been very effective and thereby has become an exemplary model for other countries. Introducing the UNHCR's latest plan for responding to COVID-19, the High Commissioner voiced hope to step up cooperation with the ROK, including in providing assistance for refugees and refugee-hosting countries around the world.
​
4. The two sides appreciated that the ROK-UNHCR cooperation has continued to strengthen and agreed to keep up bilateral cooperation in responding to humanitarian crises around the world.

Next Telephone Conversation between Foreign Ministers of ROK and Guatemala