HOME
Press
Ministry News
Ministry News
Ministry News 상세보기
ROK-Indonesia Foreign Ministers' Telephone Conversation
Date : 2020-03-31 11:00:28
Hit : 5639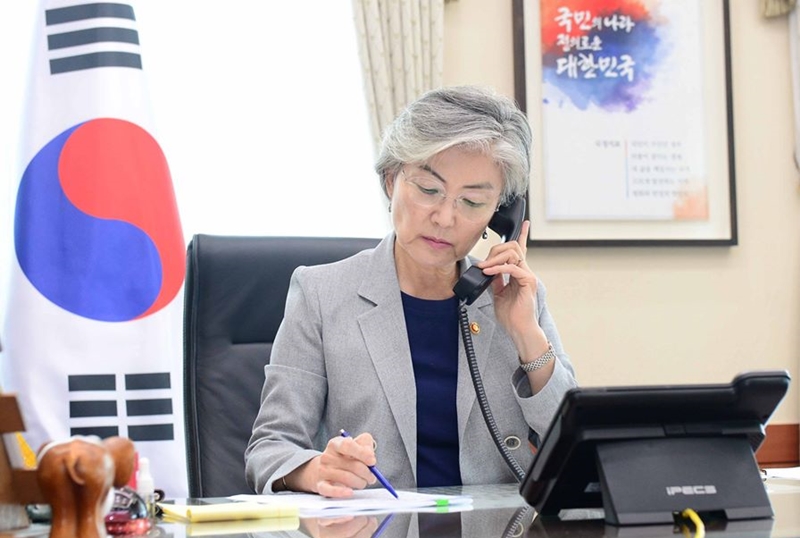 1. Minister of Foreign Affairs Kang, Kyung-wha had a telephone conversation with Minister for Foreign Affairs of the Republic of Indonesia Retno L.P. Marsudi on the evening of March 28 at the latter's request and exchanged views on the spread of COVID-19 and ways for cooperation between the Republic of Korea (ROK) and Indonesia.


2. With regard to the response to COVID-19, Minister Retno highly commended the ROK's disease control capability, including its outstanding diagnostic testing capacity, and voiced hope to share the ROK's experiences.

° Minister Retno mentioned that the recent, rapid spread of COVID-19 in Indonesia has led to shortages in protective equipment, and asked for the ROK's assistance in this regard.


3. Minister Kang, sharing the concern over the COVID-19 situation in Indonesia, said that the ROK will provide as much assistance as it can, including protective equipment.

4. The two Ministers agreed to communicate candidly whenever necessary and work closely together in responding to COVID-19.

Next Deputy Minister for Political Affairs Meets with Chinese Ambassador to ROK Xing Haiming