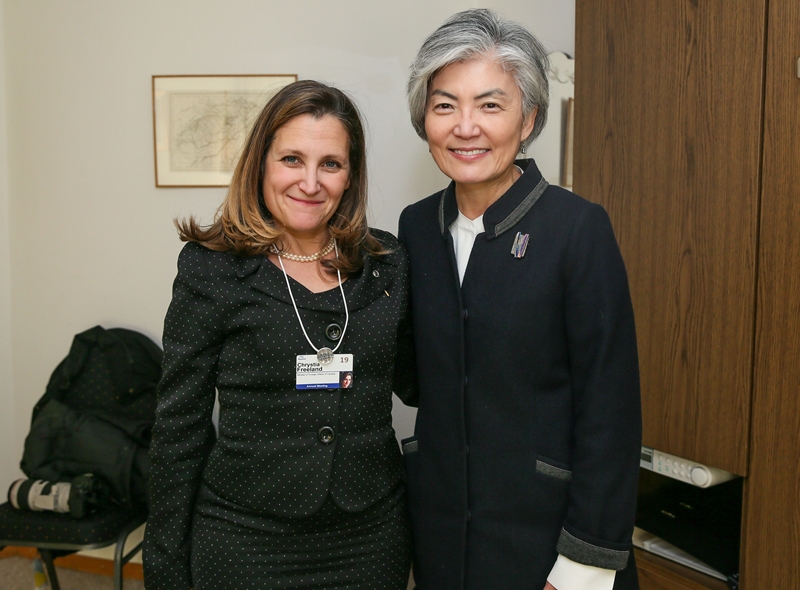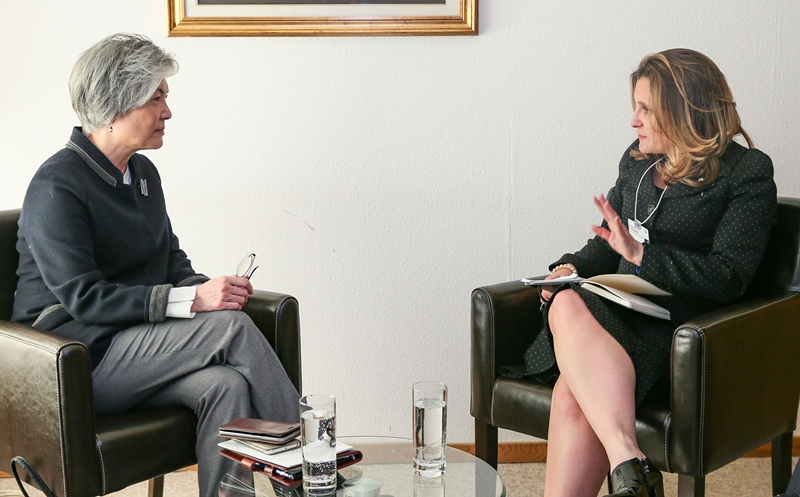 1. During her visit to the Swiss Confederation for the Davos Forum 2019, Foreign Minister Kang Kyung-wha met bilaterally with Foreign Minister of Canada Chrystia Freeland at 14:15-15:10, January 24.
2. Minister Kang shared with her Canadian counterpart the outcome of the high-level talks between the United States and the Democratic People's Republic of Korea and other recent progress toward the denuclearization of the Korean Peninsula; extended appreciation to Canada for its support for efforts of the government of the Republic of Korea toward a complete denuclearization and a lasting peace on the Korean Peninsula; and asked the country to continue playing a constructive role in that regard.
° Minister Freeland mentioned that if there were anything that Canada could do to contribute to efforts to peacefully resolve the North Korean nuclear issue, it would cooperate actively.
3. The two Ministers exchanged views on the situation in Northeast Asia and such global issues as human rights and women-related matters; and agreed to maintain close communication on a wide range of diplomatic issues.
* unofficial translation