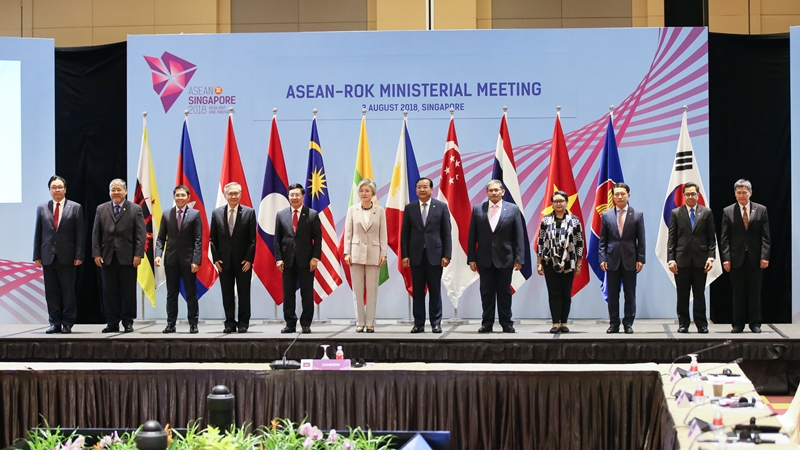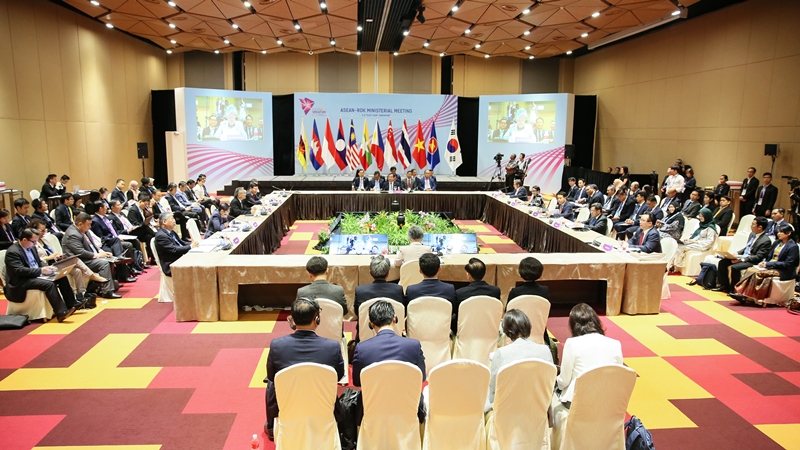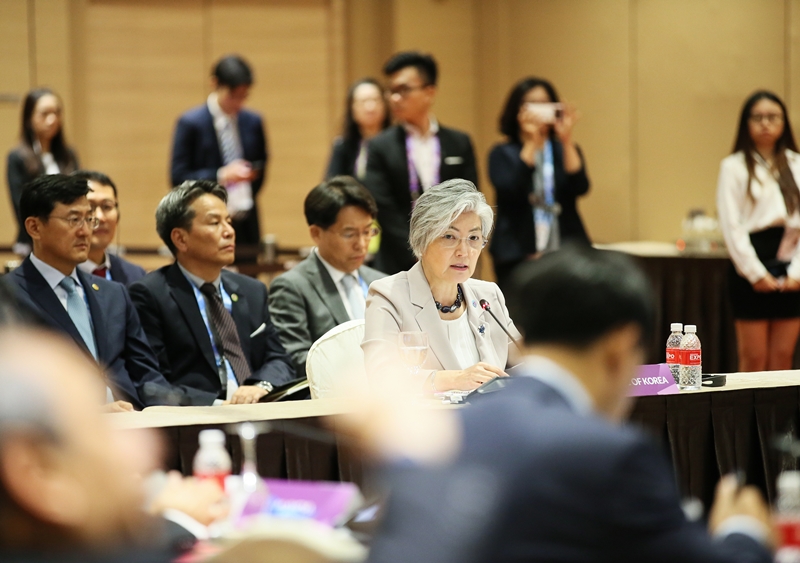 FM Kang Kyung-wha co-chaired the 21st ASEAN-ROK Foreign Ministers' Meeting in Singapore on Friday. FM Kang addressed the current state of cooperation between ASEAN and the ROK, and exchanged views on regional and global issues including implementation strategies for the ROK's New Southern Policy and the situation on the Korean Peninsula.
FM Kang explained that our government's New Southern Policy, which seeks to strengthen relations with ASEAN countries, is based on the three key tenets of people, prosperity and peace, and requested the close cooperation of ASEAN countries so that the two sides can together realize the policy's goals.
ASEAN countries' foreign ministers welcomed our government's will to strengthen ASEAN-ROK ties, and stated their full support and cooperation for the New Southern Policy's implementation.
The ROK and ASEAN countries shared the perspective that ASEAN-ROK relations should lead to the betterment of people's lives through sincere exchanges. The two sides agreed to actively cooperate on developing people-to-people exchanges and the capacity of future generations.
Under the common view that coexistence and prosperity are the key elements that hold up the foundation of ASEAN-ROK relations, the two sides agreed to strengthen efforts to increase connectivity and narrow developmental gaps between countries.