HOME
Policy Information
Public Diplomacy
Public Diplomacy News
Public Diplomacy News
Public Diplomacy News 상세보기
The 5th Consultative Committee on Cultural Diplomacy
Date : 2021-04-09 14:43:02
Hit : 13029
The 5th Consultative Committee on Cultural Diplomacy of the Ministry of Foreign Affairs, composed of 13 experts who have a wealth of experience and knowledge in each field of culture and arts, such as K-Pop, performance, content, sports, art, was launched on April 9 (Fri) and held a meeting for the first time.
The Foreign Ministry has been operating the Consultative Committee on Cultural Diplomacy under the Foreign Minister since 2008 for the establishment of creative and expert-based policies on cultural diplomacy, and the 5th Consultative Committee will provide advice on all areas of cultural diplomacy until July 31, 2022.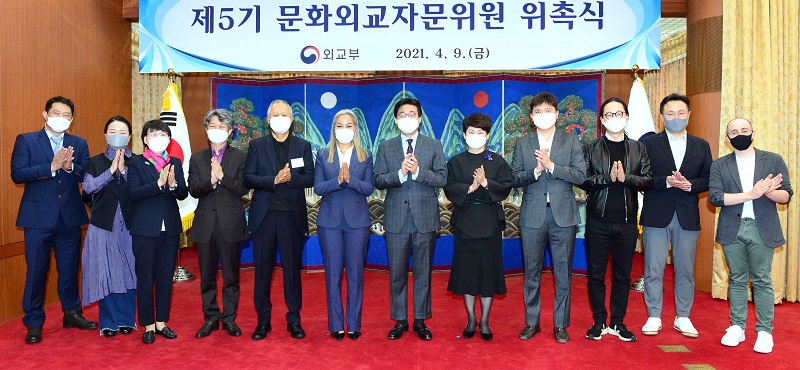 Next There is no next article.