HOME
Press
Ministry News
Ministry News
Ministry News 상세보기
Vice Minister of Foreign Affairs Lee Attends Virtual Ministerial Roundtable on Humanitarian Challenges in Central Sahel (Oct. 20)
Date : 2020-10-23 09:28:59
Hit : 1818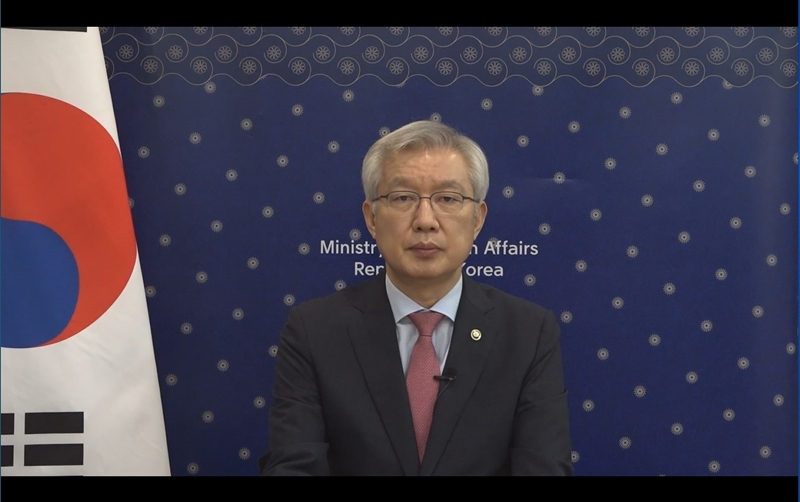 1. Vice Minister of Foreign Affairs Lee Taeho attended the virtual "Ministerial Roundtable on the Central Sahel: Responding to Humanitarian Challenges in a Long-Term Perspective (Burkina Faso, Mali and Niger)" on October 20, during which he underscored the need for the international community's coordination and holistic approach in addressing the full range of security, economic and humanitarian challenges in the region, and mentioned that the government of the Republic of Korea is committed to taking an active part in the efforts.
° The Roundtable, which was co-hosted by the Kingdom of Denmark, the Federal Republic of Germany, the European Union and the United Nations, was held to bring renewed attention and consolidate support and solidarity of the international community regarding the humanitarian situation in the central Sahel, including the Republic of Mali, the Republic of Niger and Burkina Faso, which is growing in gravity due to climate change, armed conflicts, the spread of terrorism and the recent COVID-19.
2. Vice Minister Lee stressed that there is a pressing need to address root causes of the instability and humanitarian crisis in the central Sahel, such as poverty, climate change and a weak state presence, and to approach the issue from a long-term perspective focusing on building the capacity of the governments concerned as well as institutions. He added that the ROK government plans to contribute more than 10 million dollars to the region in 2020-2021.
° The assistance includes development cooperation projects, such as education for women and girls and the improvement of the agricultural environment through the development of an integrated climate risk management system, in addition to humanitarian assistance aimed at addressing the health crisis triggered by COVID-19 and the food crisis caused by the desert locust outbreak in 2020.
3. Vice Minister Lee explained the efforts the ROK government has made for sustainable development and peace in the central Sahel and reaffirmed the ROK government's commitment to stand by the Sahelian people.
° As a member of the UN Peacebuilding Commission, the ROK, together with the G5 Sahel countries, led a UN Economic and Social Council (ECOSOC) resolution in 2019, which calls on the UN to increase aid effectiveness by linking peace-building efforts with its development assistance.
4. The participants in the Roundtable shared the view that it is necessary and important to take a holistic approach and link humanitarian assistance, development and peace-building efforts in addressing the humanitarian challenges in the central Sahel, and agreed to continue efforts to improve the humanitarian situation in the region.

Next ROK Government to Provide Humanitarian Assistance worth US$300,000 for Vietnamese Affected by Heavy Rains
Prev Vice Minister of Foreign Affairs Choi Meets with Ambassador of Colombia to ROK