HOME
Press
Ministry News
Ministry News
Ministry News 상세보기
FM Meets with Minister for Foreign Affairs of Indonesia
Date : 2019-07-02 15:39:57
Hit : 366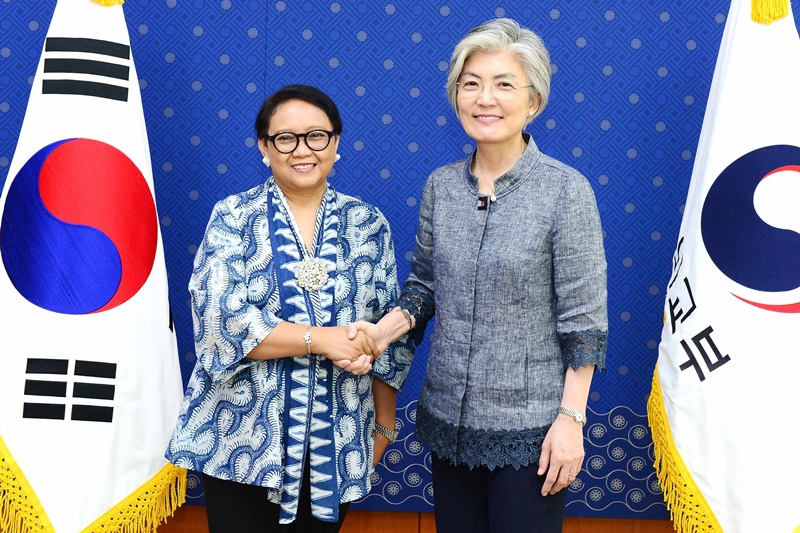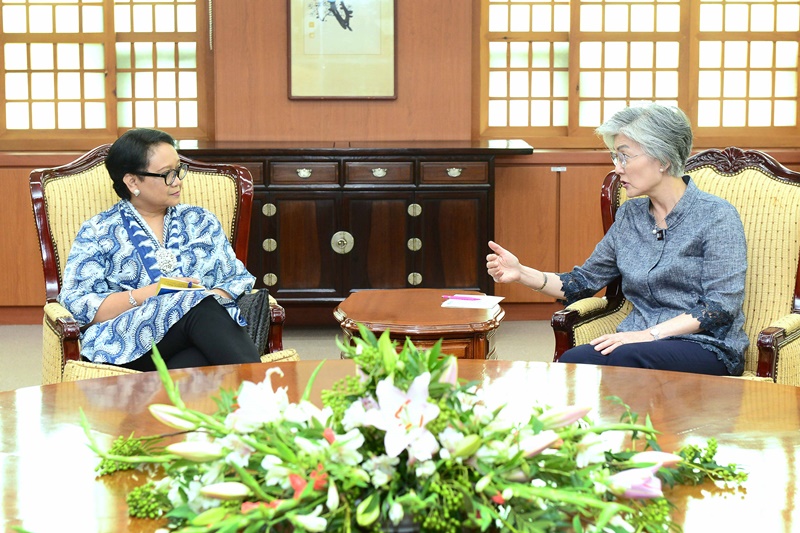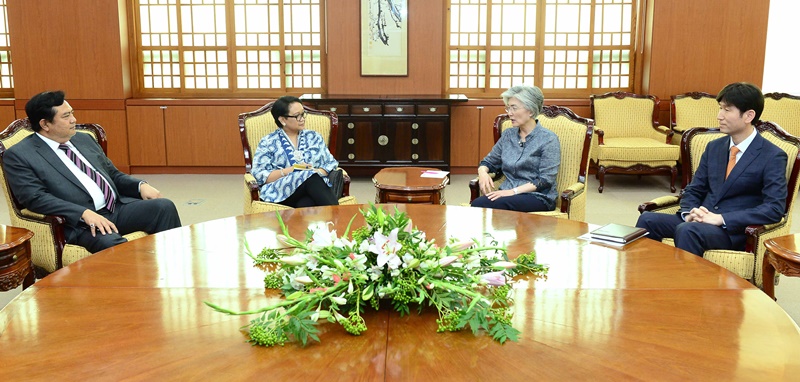 1. Minister of Foreign Affairs Kang Kyung-wha met with Minister for Foreign Affairs of the Republic of Indonesia Retno L.P. Marsudi at the Ministry of Foreign Affairs on the afternoon of July 1. During the meeting, the two sides discussed ways to promote the relations between the Republic of Korea and the Republic of Indonesia as well as cooperation between the ROK and ASEAN, and discussed the situation on the Korean Peninsula.


2. The two Ministers noted with appreciation that the ROK-Indonesia summit held on the occasion of the G20 Summit in Osaka on June 28-29 helped deepen bilateral cooperation to the level commensurate with their status as special strategic partners, and that active high-level exchanges are continuing between the two countries. The two sides agreed to work together to move the bilateral relations further forward.

° Minister Retno mentioned that with regard to moving the Indonesian capital from Jakarta, currently reviewed by the Indonesian government, the ROK and Indonesia have great potential for cooperation. She asked the ROK to share its successful experiences of building Sejong City as the ROK's new administrative city.

3. Minister Kang explained the ROK government's efforts to achieve complete denuclearization and establish permanent peace on the Korean Peninsula; extended appreciation to Indonesia for its support; and asked for continued cooperation of the Indonesian government.
​

° Minister Retno welcomed the ROK government's efforts for peace on the Korean Peninsula, expressing willingness for further support.


* unofficial translatio


Next FM Has Telephone Conversation with U.S. Secretary of State
Prev FM Meets with African Union's Special Envoy on Women, Peace and Security Bineta Diop