HOME
Press
Ministry News
Ministry News
Ministry News 상세보기
FM Holds Telephone Conversation with US Secretary of State
Date : 2019-06-17 16:37:33
Hit : 317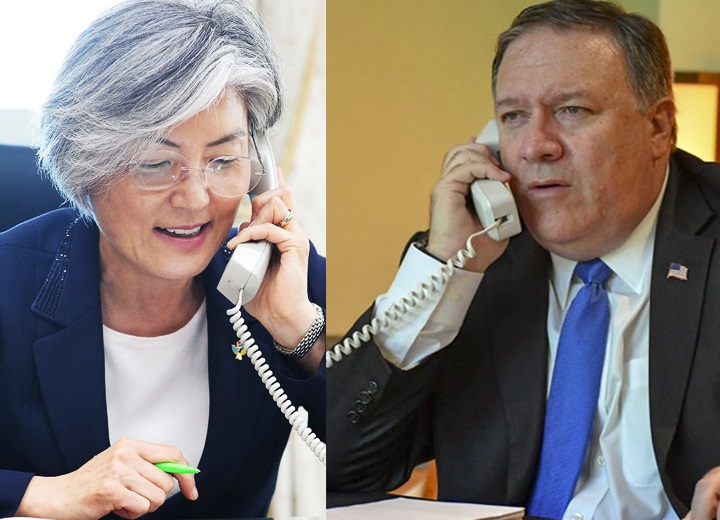 1. During her visit to the Russian Federation, Minister of Foreign Affairs Kang Kyung-wha held a telephone conversation with Secretary of State of the United States Mike Pompeo for about 15 minutes around 22:10, June 16. Over the phone, the two sides exchanged views on matters of mutual interest, including the upcoming visit of President Donald Trump to the Republic of Korea and the situation on the Korean Peninsula.

2. The Minister and the Secretary shared the view that President Trump's visit to the ROK in late June will serve as a significant opportunity to discuss ways to achieve complete denuclearization and establish permanent peace on the Korean Peninsula, as well as to strengthen the ROK-US alliance. In this regard, they agreed to continue close consultations between the diplomatic authorities of the two countries.

3. During the telephone conversation, the Minister and the Secretary shared the view that the ROK and the US need to consult closely with each other on various issues, including the situation in the Middle East such as the recent attack on oil tankers in the Gulf of Oman; and agreed to continue communication and consultations with each other in this regard as often as necessary.
* unofficial translation
Prev Opening Remarks by President Moon Jae-in at Joint Press Conference Following Korea-Sweden Summit