HOME
Press
Ministry News
Ministry News
Ministry News 상세보기
FM Holds Telephone Conversation with Swedish FM
Date : 2019-05-13 09:14:44
Hit : 281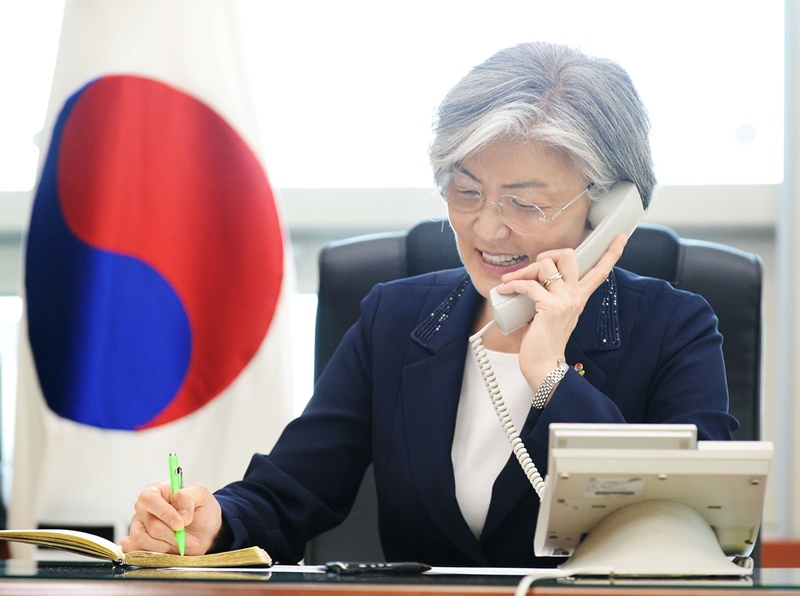 1. Minister of Foreign Affairs Kang Kyung-wha held a telephone conversation with Minister for Foreign Affairs of the Kingdom of Sweden Margot Wallström at 15:00-15:20, May 10, at the request of the Swedish side. The two sides exchanged views on the current situation on the Korean Peninsula and ways to promote cooperation between the Republic of Korea and the Kingdom of Sweden.

2. Minister Kang explained the current situation on the Korean Peninsula and stressed that we will make a measured response through sincere dialogue with the United States and the Democratic People's Republic of Korea. She also mentioned that we will closely cooperate with the international community, including Sweden which maintains channels of communication with both Koreas, as we pursue complete denuclearization and the establishment of permanent peace on the Korean Peninsula.

° In response, Minister Wallström reaffirmed unwavering support for the ROK government's diplomatic efforts to seek a peaceful resolution of the Korean Peninsula issues through dialogue and negotiations.

3. The two Ministers took note of the broadening and deepening cooperation in diverse areas between the ROK and Sweden, which celebrate their 60th anniversary of the establishment of diplomatic relations in 2019; and agreed to further step up strategic communication and cooperation on bilateral, regional and global issues.
* unofficial translation

Next FM Meets with US Special Representative for North Korea