HOME
Press
Ministry News
Ministry News
Ministry News 상세보기
Minister of Foreign Affairs Meets with US Senators
Date : 2019-04-25 13:30:34
Hit : 536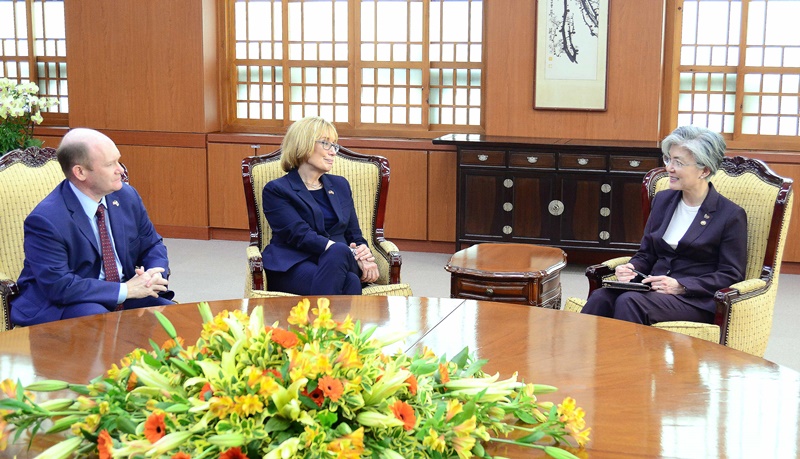 1. On the afternoon of April 24, Minister of Foreign Affairs Kang Kyung-wha met with Senators of the United States Chris Coons and Maggie Hassan, during which the two sides exchanged views on issues concerning the Republic of Korea-United States relations and the situation on the Korean Peninsula.
2. Minister Kang extended appreciation to the US Congress for its unswerving nonpartisan support for the ROK-US alliance; mentioned that while maintaining the momentum of dialogue with the Democratic People's Republic of Korea in close collaboration between them, the ROK and the US are making efforts to achieve the denuclearization of the Korean Peninsula; and asked for continued attention and cooperation of the US Congress in this regard.
3. The Senators, underscoring their strong support for the ROK-US alliance, a linchpin of security on the Korean Peninsula and in Northeast Asia, said that Congress will continue efforts for the development of the ironclad ROK-US alliance and a peaceful resolution of the North Korean nuclear issue.
* unofficial translation