HOME
Press
Ministry News
Ministry News
Ministry News 상세보기
FM and US Secretary of State Hold Telephone Conversation
Date : 2019-01-21 14:31:59
Hit : 1383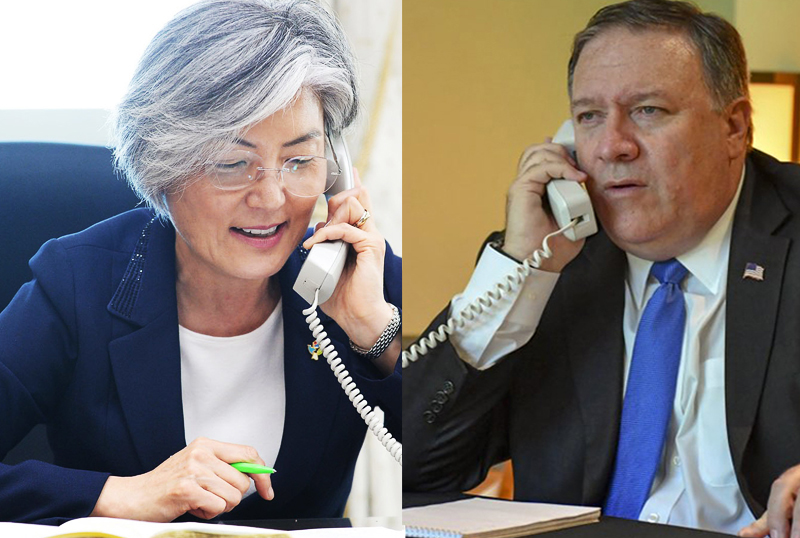 1. Foreign Minister Kang Kyung-wha held a telephone conversation with Secretary of State of the United States Mike Pompeo on January 21, and exchanged views on the results of Democratic People's Republic of Korea Vice Chairman Kim Yong-chol's visit to the US, as well as a second US-North Korea summit.
2. The Minister and the Secretary agreed to continue close cooperation between the Republic of Korea and the US to make sure that Vice Chairman Kim Yong-chol's latest visit to the US leads to a successful US-North Korea summit, and the agreement reached at the US-North Korea summit in Singapore in June last year is faithfully implemented.
3. Regarding the defense cost-sharing talks currently underway, Minister Kang and Secretary Pompeo agreed to make efforts to agree on a rational compromise acceptable to both sides as soon as possible in the spirit of mutual respect and understanding between allies.
4. In addition, the two sides took note of the positive progress made in the situation on the Korean Peninsula last year on the basis of collaboration between the ROK and the US, and agreed to continue close communications to make a breakthrough in completely denuclearizing the Korean Peninsula and establishing a lasting peace on the Peninsula this year.
* unofficial translation

Prev Foreign Minister pays courtesy call on Sultan of Brunei