HOME
Press
Ministry News
Ministry News
Ministry News 상세보기
Foreign Minister Meets with Incoming Commander of US Forces Korea
Date : 2018-11-21 15:00:49
Hit : 923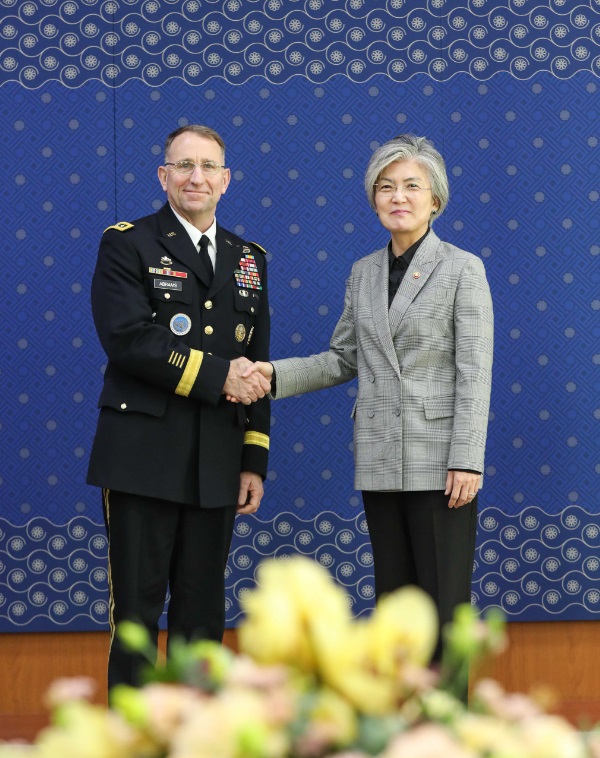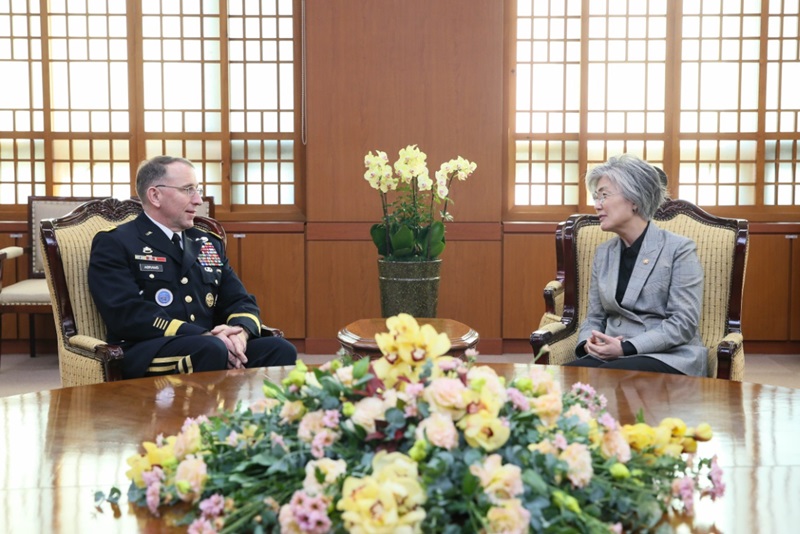 1. Foreign Minister Kang Kyung-wha met with incoming Commander of US Forces Korea Robert Abrams at the Ministry of Foreign Affairs on November 20, during which the two sides exchanged views on the Republic of Korea-United States alliance.
2. Minister Kang, offering congratulations to the Commander on his inauguration, attributed the materialization of dialogue with the Democratic People's Republic of Korea and the current situation to the strong ROK-US alliance, and asked the Commander to contribute to efforts to achieve the shared ROK-US goal of denuclearization and a lasting peace on the Korean Peninsula.
3. Commander Abrams extended appreciation to the Foreign Minister for warm hospitality; affirmed the ironclad US commitment to the defense of the ROK; and stated that as new USFK Commander, he would continuously support diplomatic efforts of the ROK and US to achieve denuclearization and establish a lasting peace on the Korean Peninsula.
* unofficial translation