HOME
Press
Ministry News
Ministry News
Ministry News 상세보기
ROK Government to Offer Earthquake-Hit Indonesia US$1 Million in Humanitarian Assistance
Date : 2018-10-01 13:37:05
Hit : 1797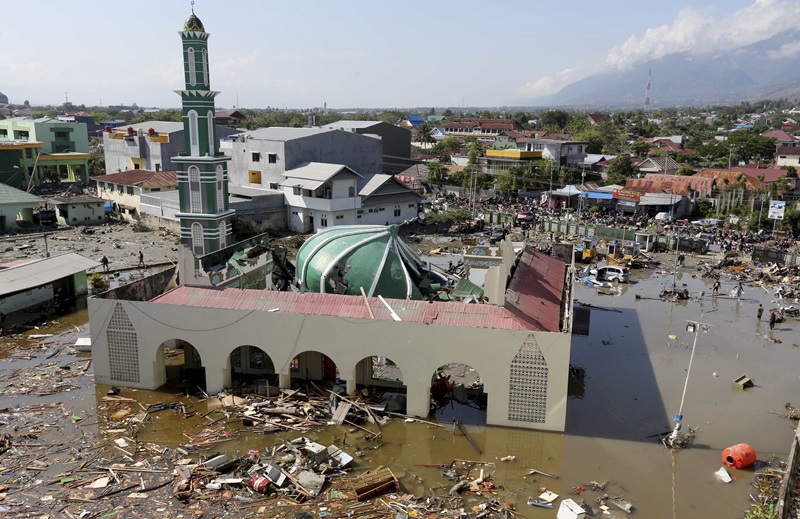 1. The government of the Republic of Korea will offer humanitarian assistance of US$1 million in cash to Indonesia, which suffered casualties and material damage from the powerful 7.5-magnitude earthquake and subsequent tsunami (1.5-2 meters high) that hit Sulawesi Island on September 28.
° So far, the earthquake is reported to have left 384 people dead, another 540 injured and 29 missing.
* Indonesia's National Agency for Disaster Management (BNPB) announced the figures on September 29.
° Currently, destroyed bridges and disconnected communication are making it difficult to confirm the exact extent of damage. The number of casualties could continue to rise to reach more than thousands.
2. The humanitarian aid from the ROK government to Indonesia is expected to help to meet affected residents' urgent humanitarian needs on the heels of the earthquake and help them recover from the disaster as soon as possible.
3. Given the possible growth in the extent of damage, the ROK government will mull over sending a Korea Disaster Relief Team to Indonesia after consultations among relevant government agencies at home and with the Indonesian government.
* unofficial translation
Next Foreign Minister's Interview with The Washington Post (10.3.)
Prev Outcome of ROK-Vatican Foreign Ministerial Meeting Held on Occasion of 73rd Session of UN General Assembly