HOME
Press
Ministry News
Ministry News
Ministry News 상세보기
ROK Sends 3rd Relief Team to Laos
Date : 2018-08-14 15:11:24
Hit : 1138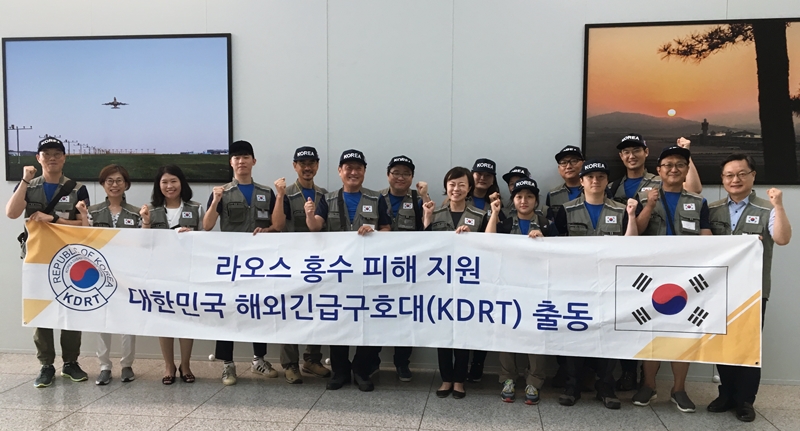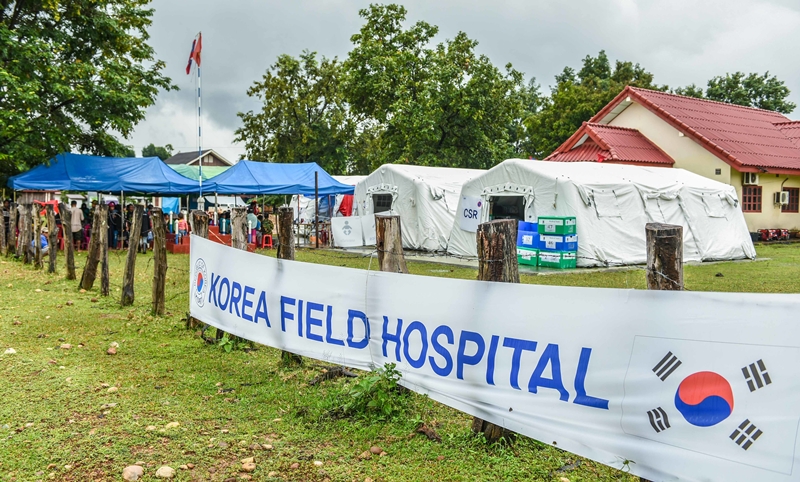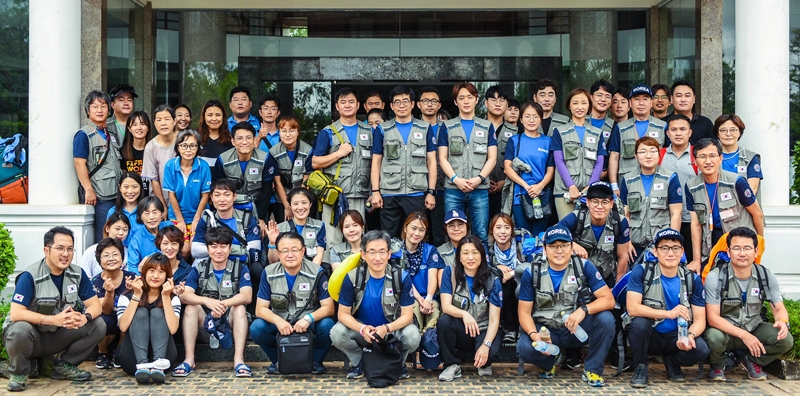 1. The 3rd Korea Disaster Relief Team (KDRT) left for Laos on the morning of August 14 to help the country recover from the accident at the Xe-Pian Xe-Namnoy hydropower dam.
o A see-off ceremony for the KDRT consisting of 13 medical workers and assistants took place at Incheon International Airport at 09:00 on August 14. It was attended by officials from the Ministry of Foreign Affairs, the Ministry of Health and Welfare, the Korea International Cooperation Agency (KOICA), the National Medical Center, and the Korea Foundation for International Healthcare.
2. The 3rd KDRT, which will replace the 2nd KDRT, carrying out activities in the Sanamxay district after being dispatched on August 7, will continue medical services for people suffering from internal, pediatric and other illnesses.
※ To ensure a smooth handover, the 2nd KDRT will return home on August 17 and 18 after conducting medical activities together with the 3rd KDRT at the site.
3. The 1st KDRT was well received by residents in the area, as it actively carried out medical activities for 7 days from August 1, including treating a total of 962 people. The 2nd KDRT, dispatched after the 1st KDRT, is also continuing medical activities for residents affected by the accident to prevent the spread of infectious diseases and to treat those with medical conditions.
o Medical workers in the 2nd KDRT are treating about 150 patients per day on average. Epidemiologic investigators and quarantine experts are also making efforts to help Laos recover from the accident, including investigating the situation of waterborne infectious diseases and offering advice on preventive measures.
* unofficial translation



Next Foreign Minister Signs Book of Condolences for Late Former UN Secretary-General Kofi Annan
Prev MOFA and International Association of Korean Lawyers Sign MOU to Protect Overseas Korean Nationals