HOME
Policy Information
Korea's Response to COVID-19
Special Webinar
Special Webinar
Special Webinar 상세보기
(Newsletter) 1st special webinar on COVID-19 : Policy and Technology Sharing
Date : 2020-05-01 15:50:11
Hit : 1781
The Korean goverment is organizing a series of web seminars(webinars) during the period from May to July on a variety of topics related to Korea's emergency response to COVID-19 under newly established inter-ministerial task force.
Here is a newsletter on the 1st speical webinar on COVID-19.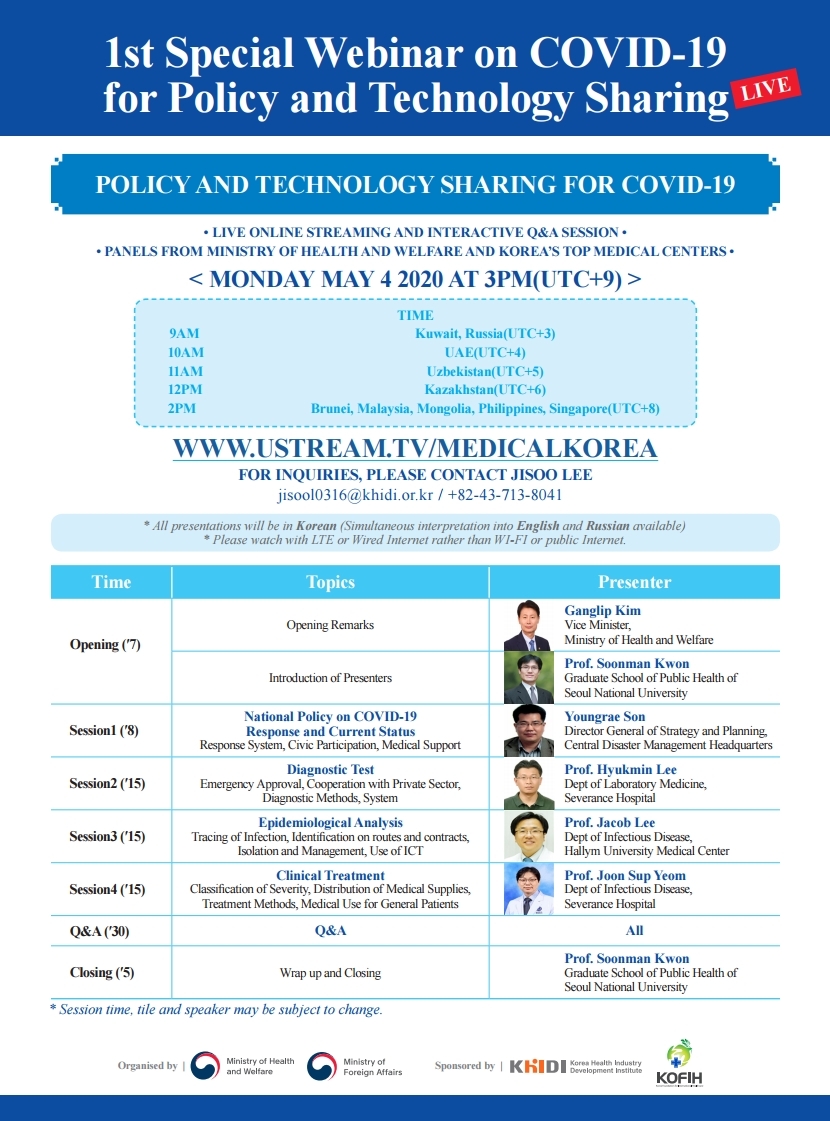 Next (Video) 1st special webinar on COVID-19 (English/Russian)
Prev No previous posts.